The all-new Mondeo is striking and unmistakably a member of the Ford family, and takes the company's 'kinetic design' form language to a new level.
A comprehensive range of core bodystyles will be launched concurrently in the new range in early 2007, but the Ford of Europe design team chose the five-door as the appropriate model for CASINO ROYALE, while the new wagon derivative makes its debut at the 2006 Paris Motor Show.
The new Mondeo clearly demonstrates how Ford of Europe's 'kinetic design' language is shaping the company's new models. This form language will be progressively applied to future Ford vehicles in an appropriate way, depending on individual vehicle or market segment tastes.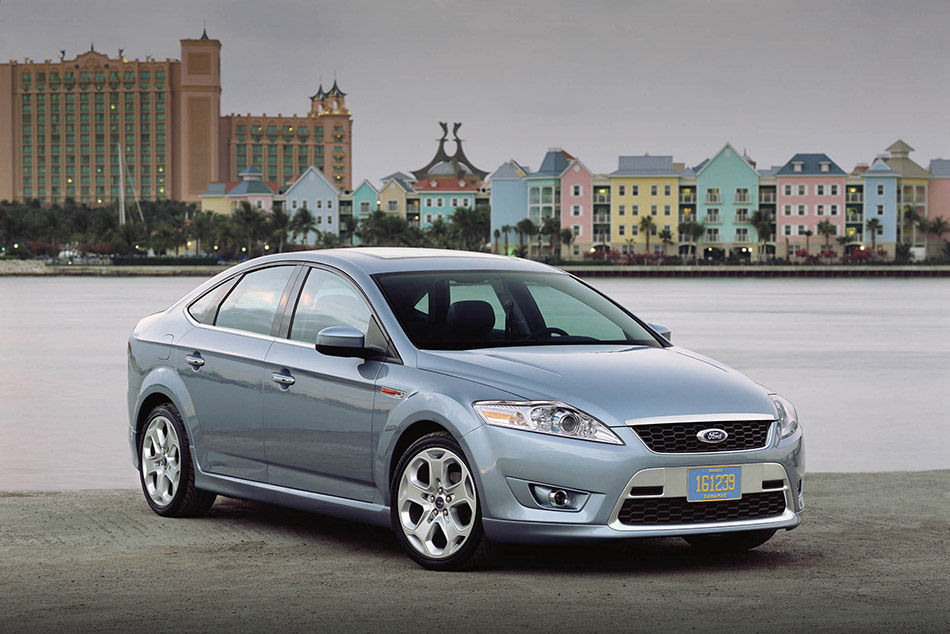 The new Mondeo range will incorporate all of the key 'kinetic design' elements:
Dynamic lines
Three-plane plan view
Full surfaces
Strong shoulders
Bold wheel lips
A rising belt line
A distinctive kick-up of the window graphic at the C-pillar
"With the purest expression of 'kinetic design' revealed in the Ford iosis Concept at Frankfurt 2005, we then introduced the first elements into volume production on the new S-MAX and Galaxy," Smith added, "Now, the new Mondeo takes the next major step along our journey towards a more expressive and emotional Ford range."
Immediately evident in the new model's appearance is the distinctive front end, with its chamfered corners and the deep offset between the top of the bonnet and the front wings. Seen from above, the three-plane plan view of the frontal area is immediately obvious, and a key visual link between the new Mondeo and the 2005 iosis Concept vehicle, emphasizing their proportional relationship.
Source: Ford
Gallery:
Ford Mondeo Concept (2007)