When the gates to the Friedrichshafen Exhibition Centre open for the 13th Tuning World Bodensee exhibition (30 April to 3 May 2015), the Team from alloy wheel manufacturer, AD Vimotion/OXIGIN will be ready to greet visitors to this international tuning, lifestyle and club event.
On Stand 403, Hall B2, the press and public alike will be able to see the spectacular range of forged light alloy wheel designs from the renowned OXIGIN, OXFORGED and CARMANI brands.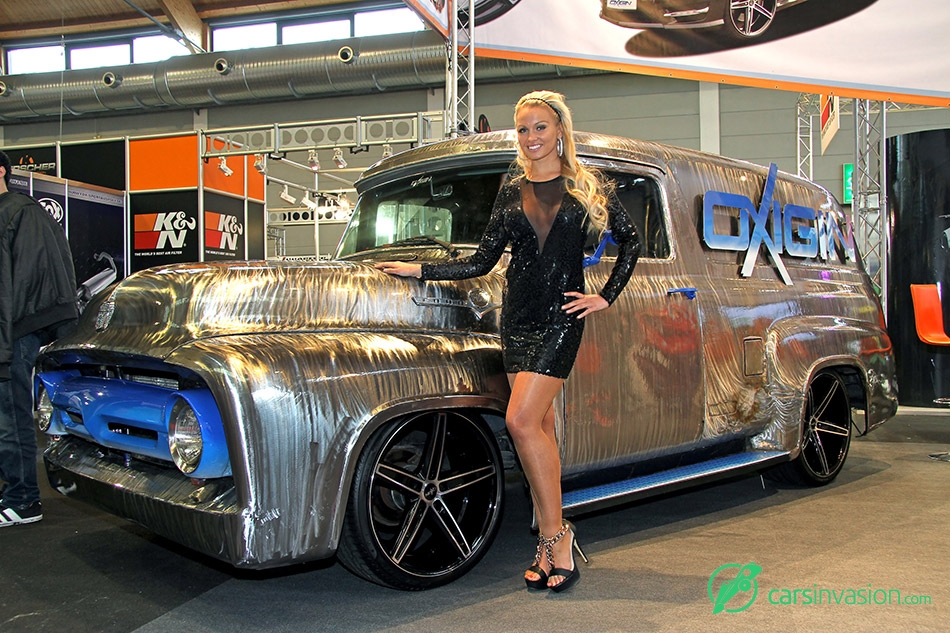 Highlights to be presented from the latest portfolio are the brand new and innovative OXIGIN OX19 OXSPOKE twocolour-wheel design in silver/black finish, and the OXFORGED EINS-forged. Both these dynamic looking wheels offer low weight and unparalleled build quality at an attractive price.
Elegant alloy wheels are best seen on cars, and so a Ford F100 and a Lamborghini Huracan will showcase the latest OXIGIN and OXFORGED wheels on the AD Vimotion stand at Tuning World Bodensee.
Source: Oxigen
Gallery:
Oxigen Ford F100 (2015)