Nature's way is to perfect its creations step-by-step. GEMBALLA has developed its GT AERO packages for the Porsche Cayenne 958 using a similar evolutionary process.
The GT AERO 2 package is an extension of the GT AERO 1 kit introduced at the beginning of 2012, and further increases the presence of this premier SUV, while taking its aerodynamics to the next level.
The second generation Porsche Cayenne is a more elegant design than its predecessor, and appears more compact despite its greater overall dimensions. GEMBALLA uses a modular system to enhance the Cayenne's individuality, while enabling owners to add to the entry-level GT AERO 1 package at any time.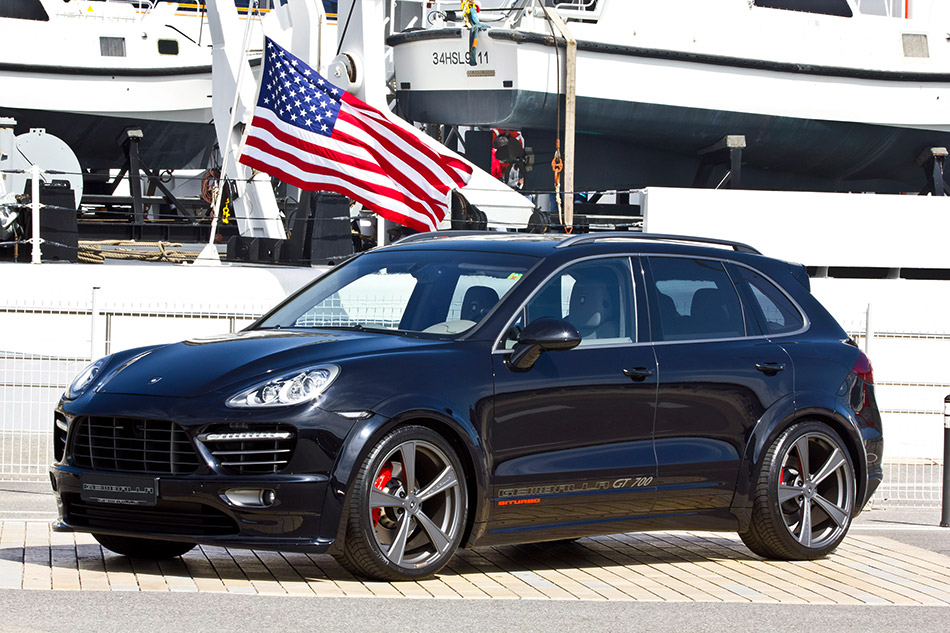 The new GT AERO 2 kit includes all the components of its 'little brother' to which are added wheel arch extensions and connecting side sills that emphasise the Cayenne's width, giving it an even more purposeful appearance.
As with other GEMBALLA styling conversions, all the GT AERO 2 components are made in Germany from the highest quality carbon-fibre. GEMBALLA aero components are designed to fit the original factory mounting points so no cutting or drilling is necessary.
GEMBALLA ensures the precision fit of all its components, with tolerances controlled by state-of-the-art digital measuring equipment. "Our design process ensures that the highest fitting accuracy is achieved. This also makes repairs, or removal for subsequent sale in the case of a leased vehicle, straightforward and cost effective," explained GEMBALLA CEO, Andreas Schwarz.
The modular system also allows various combinations and permutations by owners. For instance, someone who already has the GT AERO 1 Kit fitted, can install the GT AERO 2 wheel arches as the next step.
A distinctive set of alloy wheels always transforms a car, and GEMBALLA's 22-inch wheels make a huge difference to the look of any Cayenne. These immensely strong 22-inch forged wheels keep unsprung weight down to around the same level as the factory 20-inch wheels. For those on a tighter budget, a cast version of this wheel design is also available.
Soure: Gemballa