The practical nature of the current Civic Type R made it a car you could live with in everyday driving, yet one that just as equally delivers instant performance, plus fun handling, on demand. That dual personality thrilled over 35,000 customers, far exceeding initial sales forecasts during its relatively short production run.
Last year Honda announced it is to build a successor, and while the previous model is a tough act to follow, the credentials of the Civic Type R Concept which makes its world debut at Geneva, suggests that the new car will attract a whole new wave of enthusiasts.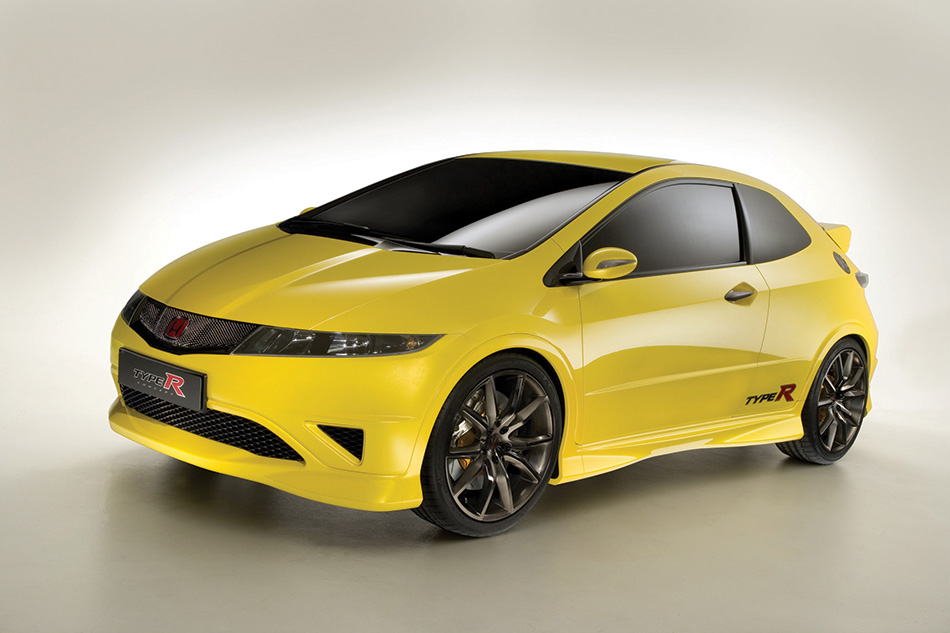 Bold and emotional styling is teamed up with a development of the previous Type R's race-proven, high-revving pedigree DOHC i-VTEC engine. 200 PS delivered from a capacity of 2.0 litres without resorting to a turbocharger defined the character of the old model and will equally define the character of its spiritual successor. The promise then is of a performance hatchback that will be as exciting to drive as it will be to look at when it goes on sale at the beginning of 2007.
A new 3-door version of the Civic, which shares DNA with this Type R Concept model, will go on sale in Europe later this year. It makes use of many of the styling themes that have brought such wide praise for the recently introduced Civic 5-door.
Civic Type R and the rest of the Civic 3-door range, will be exclusively built alongside the Civic 5-door range at the Honda of the UK Manufacturing (HUM) plant in Swindon.
Source: Honda
Gallery:
Honda Civic Type R Concept (2006)