Developed by Kia's European design centre, the new KCV-II showcases the direction that Kia is heading in terms of styling and technology, the company said in a statement.
Aimed at youthful car owners with an active lifestyle, the Kia KCV-II matches a flexible seating system and open pick-up load bay to a chassis capable of road car handling and light, or soft off-roading.
"The KCV-II is really a fun car to go out with your friends to have fun and enjoy the sun. It's aimed at drivers who want the practicality and command driving position of a sports utility, but want their car to drive like a car while being an affordable package," said designer Carlos Arroyo.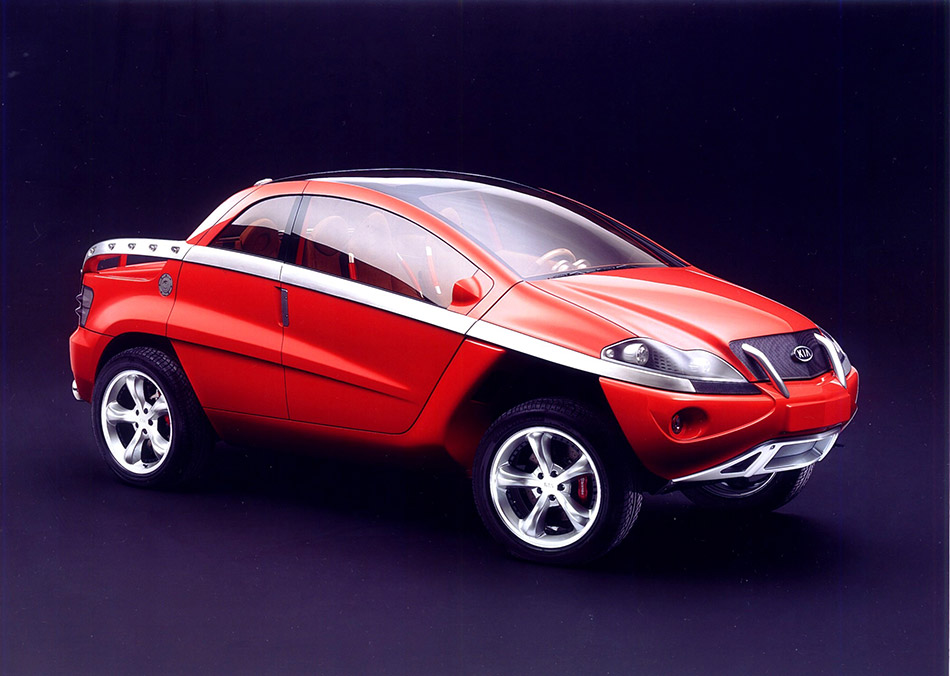 Arroyo's concept was picked from an in-house competition held amongst staff at Kia's European design studio in Frankfurt, Germany. A multinational team of designers under Jay Baek, chief of the design centre, and Peter Arcardipane, chief designer, pushed the concept to reality.
Powered by a 3.5-litre V6 engine mated to full-time four-wheel drive, Kia's innovative sport utility is underpinned by an all-new platform, code-named KM. This is a unitary-construction platform with flexible body architecture capable of supporting a number of bodystyles, from a conventional sports-utility vehicle to a lifestyle variant, like the KCV-II.
The KCV-II also introduces a significant number of technical innovations that will be expected to be seen on future Kia hatchback, sedan and sport utility models.
These include safety features like advanced airbags, tire pressure warning sensors, active headrests and emergency brake assist.
Other technical features new to Kia include keyless entry, photochromatic glass and an integrated satellite navigation system with MP3 download software and in/out jacks for additional audio equipment.
Source: Kia
Gallery:
Kia KCV-II Concept (2002)