In a new kind of awards show powered by fans, Kia Motors and YouTube have partnered to bring some of the biggest names in music to enthusiasts around the world.  The inaugural YouTube Music Awards (#YTMA), Presented by Kia, is a global event culminating in a live show on New York City's Pier 36 on Sunday, Nov. 3, where people worldwide will have access to concerts staged around the world.  The show will start at 6 p.m.  ET and can be accessed at www.youtube.com/musicawards.  Starting at 5 a.m. ET before the awards ceremony, streamed1 concert events held at global venues from Seoul and Moscow to London and Brazil will commence.  Performances and collaborations between a variety of artists, from some of the biggest names in music, including Arcade Fire, to a collection of the most-viewed YouTube stars, including Lindsey Stirling, will take place.  Fans can vote on their favorite artists in six categories by visiting www.youtube.com/musicawards right up until the start of the show.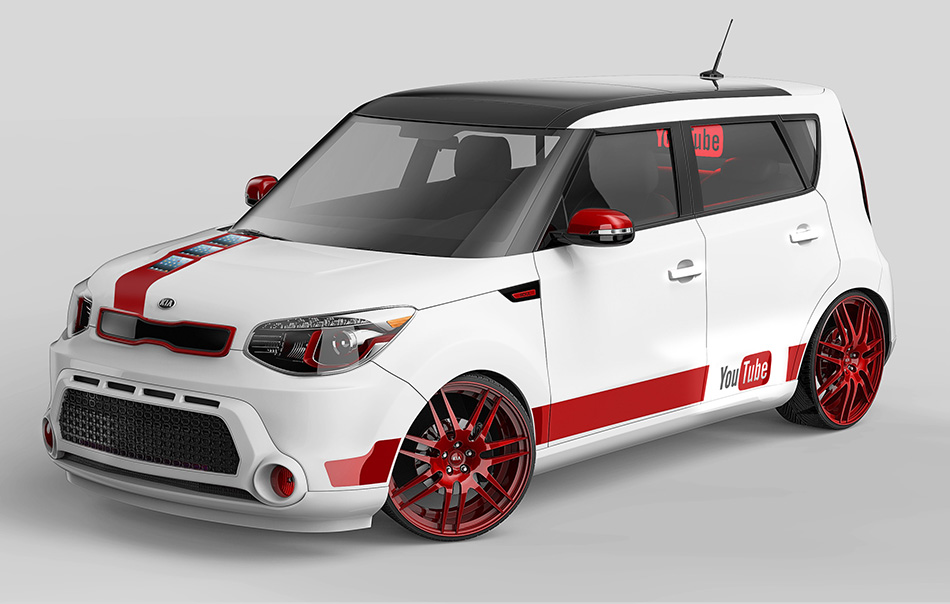 Serving as a pre-show lead-up to the YouTube Music Awards, Kia will host a social media-fueled, pop-up music and comedy concert in New York on November 2 that will be live-streamed on YouTube and celebrates the interplay between fans and popular YouTube personalities.  "Soul Live" is presented by the all-new 2014 Kia Soul and features some of YouTube's biggest talents, including KRNFX + Mike Song and DJ Green Lantern.  The live stream will begin on Saturday, November 2, at 7 p.m. ET at www.youtube.com/kiasoul.
"As a Presenting Sponsor of the YouTube Music Awards, Kia has the opportunity to tap into the world's largest online music destination and a new media property that aligns well with our brand's youthful spirit as well as our marketing pillars of music, pop culture and connected life," said Michael Sprague, executive vice president of marketing & communications, Kia Motors America.  "The first-ever YouTube Music Awards will be a truly unique music experience, and our activities around the sponsorship, including the 'Soul-Live' event, are designed to engage and entertain music-loving audiences across the globe."
Customized 2014 YouTube Kia Soul
As a literal extension of the YTMA partnership, Kia has transformed a 2014 Soul urban passenger vehicle into a mobile video recording booth and multi-screen YouTube player.  Designed by RIDES Magazine and Lux Motorwerks, key customization elements include a matte white paint job with red exterior accents, a webcam for high-definition video recording, five WiFi-enabled iPad®2 Minis molded into the exterior panels and a 32" LED TV connected to a Mac Mini®2 with high-speed WiFi Hot Spot for instant uploads and streaming.
Source: Kia