In addition to the adaptive KW DDC ECU coilovers, that can easily be adjusted via KW DDC App in their damping characteristics either more comfortable or stiffer, now also the KW DLC App is available for standard air suspension kits. In combination with the KW dlc airsuspension control unit and a KW wireless box, the latest Range Rover (type III LM) with its air suspension can be lowered vehicle-specifically. For those who do not want to use the KW DLC App for a continuous adjustment of the lowering, we also offer the electronic KW DLC airsuspension lowering module at a lower price.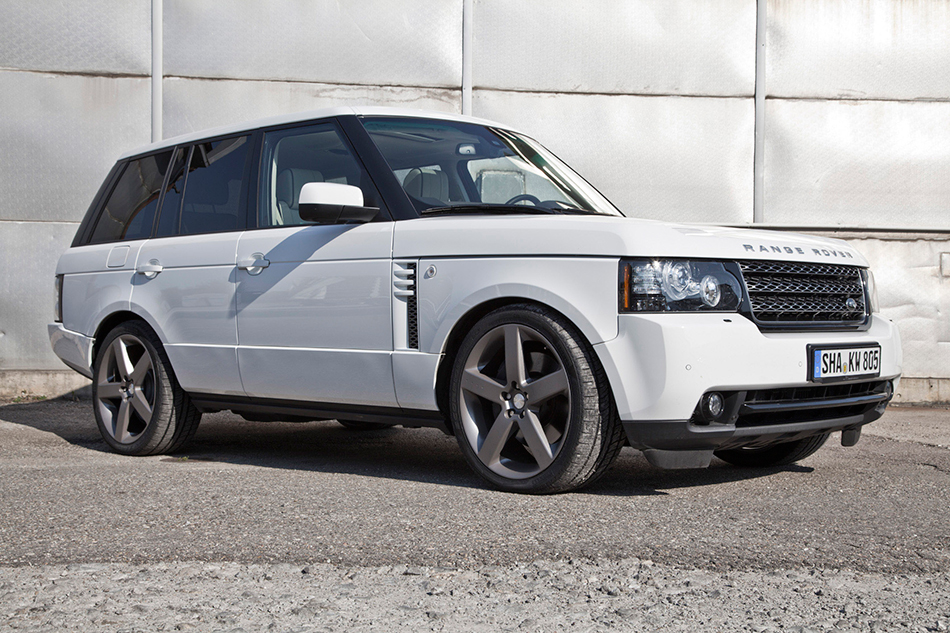 The KW DLC (Dynamic Level Control) airsuspension allows a visually appealing lowering for the Range Rover and Range Rover Sport with standard air suspension. This is an electronic lowering module that can be connected quick and easy with the electrical system via an adapter plug. The KW DLC allows a vehicle-specific lowering of up to 50 millimeters and can optionally be adjusted continuously with the KW DLC App. Due to their compatibility with Apple iOS and Android, this intuitive App works for numerous smartphones and input devices such as Apple iPhone, Samsung Galaxy or Sony Xperia. So it is easy to lower the Range Rover by millimeter within the vehicle-specific adjustment range, using the ADVANCED menu. After installation, of course all Range Rover comfort features will remain with level adaption.
Free KW DLC App for Android and iOS
In order to control the KW DLC airsuspension via App, the KW control unit only has to be extended with a wireless module. "Via the KW DLC App, also various lowering levels for rides on the highway or poor road ways can be stored and even shared by e-mail", explains KW Product Manager Johannes Wacker. The installation of the KW suspension control unit only takes a few minutes and can always be uninstalled, which makes it also interesting for leased vehicles. The communication between the App-compatible input devices occurs via a secured WiFi connection and the KW dlc airsuspension control unit, extended with a wireless receiver.
Source: KW
Gallery:
KW Range Rover (2015)