Mercedes-AMG is unveiling the range-topping version of the new luxury coupé, the CL 63 AMG. Under the bonnet is an AMG 6.3-litre V8 engine that was devel-oped independently and delivers a maximum output of 386 kW/525 hp and 630 Ne-wton metres of peak torque for guaranteed scintillating performance. A glance at the high-tech specification of this exceptional two-door coupé emphatically under-lines its exclusive status: in addition to the unmistakable AMG bodystyling and the AMG sports suspension based on Active Body Control, the AMG high-perfor-mance braking system is also fitted as standard. PRE-SAFE®, the anticipatory occupant protection system, is included too and may be supplemented by the addition of both the innovative new PRE-SAFE® Brake and DISTRONIC PLUS as an option.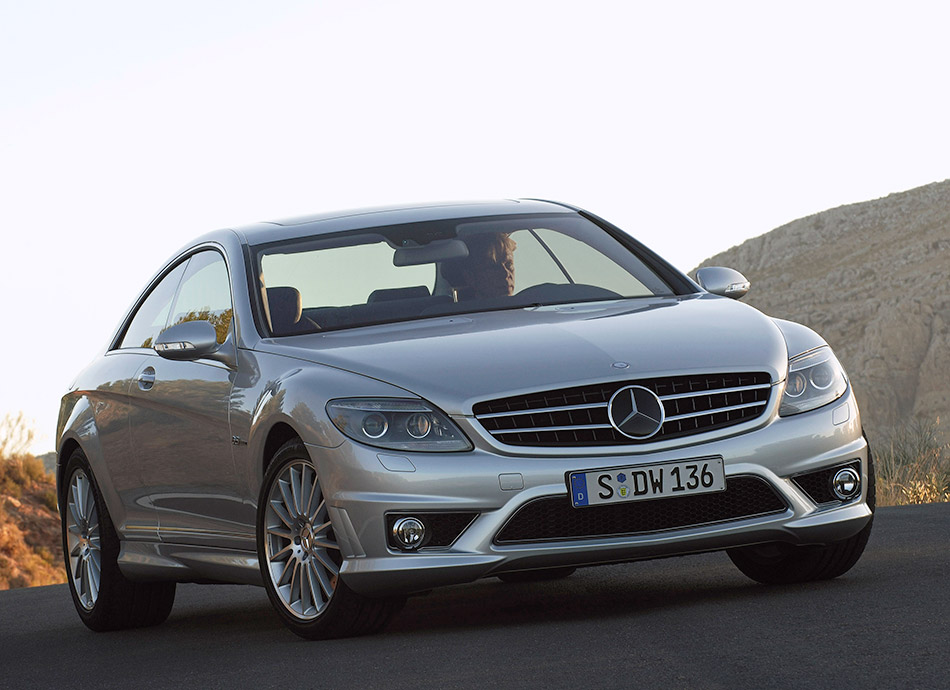 The CL 63 AMG represents the highlight of Mercedes-AMG's 2006 model initia-tive so far, which has encompassed ten brand new high-performance AMG models to date. At the heart of the eight-cylinder flagship model is the AMG 6.3-litre V8 engine.
From its displacement of 6208 cc, the high-revving, naturally aspirated drive unit musters up 386 kW/525 hp at 6800 rpm and generates its peak torque of 630 Ne-wton metres at 5200 rpm. This gives the AMG powerpack a higher power-to-swept-volume and torque ratio than any other naturally aspirated series-produced eight-cylinder engine in the world. The CL 63 AMG is propelled from 0-100 in just 4.6 seconds, with top speed electronically limited to 250 km/h.
Source: Mercedes-Benz
Gallery:
Mercedes-Benz CL63 AMG (2007)