The new 476 hp C63 AMG takes Mercedes-Benz to new heights in the battle for supremacy against rivals like the BMW M3 and Audi RS4. Now, a complete performance enhancement package for the C63 AMG is offered by the chip-tuning specialists of DTE-Systems.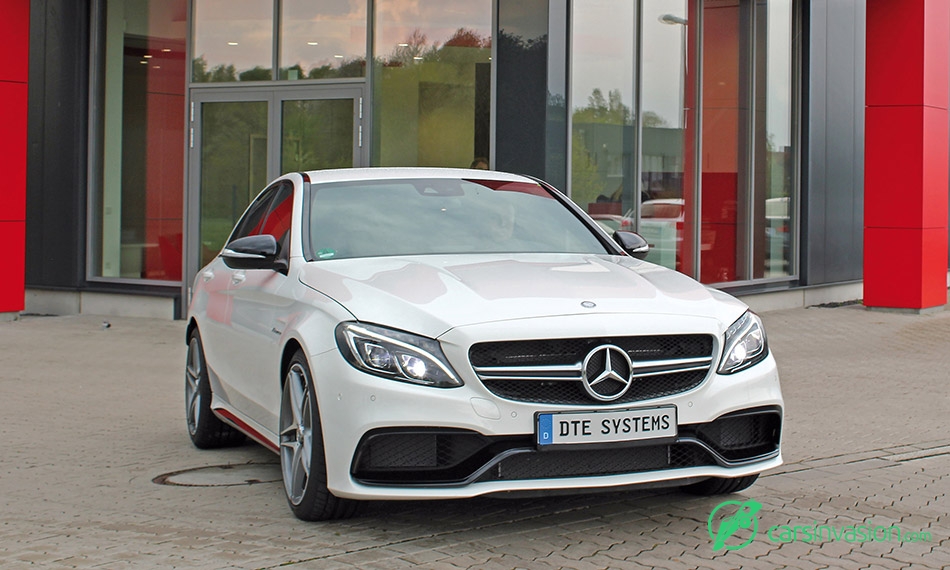 Key facts: The DTE FSR14 performance upgrade
Power: 590 hp (+114 hp)
Max. torque: 816 Nm (+166 Nm)
TÜV certificate
Comprehensive warranty
DTE-Systems developed the FSR14 conversion in-house. This plug & play upgrade boosts the power and torque outputs of the C63 AMG's 4.0-litre bi-turbo V8 by 116 hp and 166 Nm respectively, taking peak power from 476hp to 590 hp, and increasing the already healthy 650 Nm of torque to 816 Nm.
Apart from these headline numbers, the development engineers at DTE-Systems also shaped the power and torque delivery characteristics to ensure perfect everyday driveability.
This level of power only makes sense if it can be converted into effective forward propulsion. To ensure maximum performance with minimum load, DTE-Systems uses it's proven multi-map technology, in which between four and eight pre-optimised reference parameters can be accessed depending on the desired driving behaviour.
The DTE-Systems FSR14 upgrade comes with full TÜV certification, and - by customer request - can be installed at DTE-Systems too. This plug & play conversion comes with a comprehensive warranty.
Source: DTE-Systems
Gallery:
DTE Mercedes-Benz C63 AMG (2015)