Finding overnight accommodation can be a real headache, especially for drivers who have taken a spontaneous trip to a festival or beach. But there's no need to worry about finding the perfect place to bed down when travelling in this MINI. Even when completely off the beaten track, all the owner has to do is head upstairs.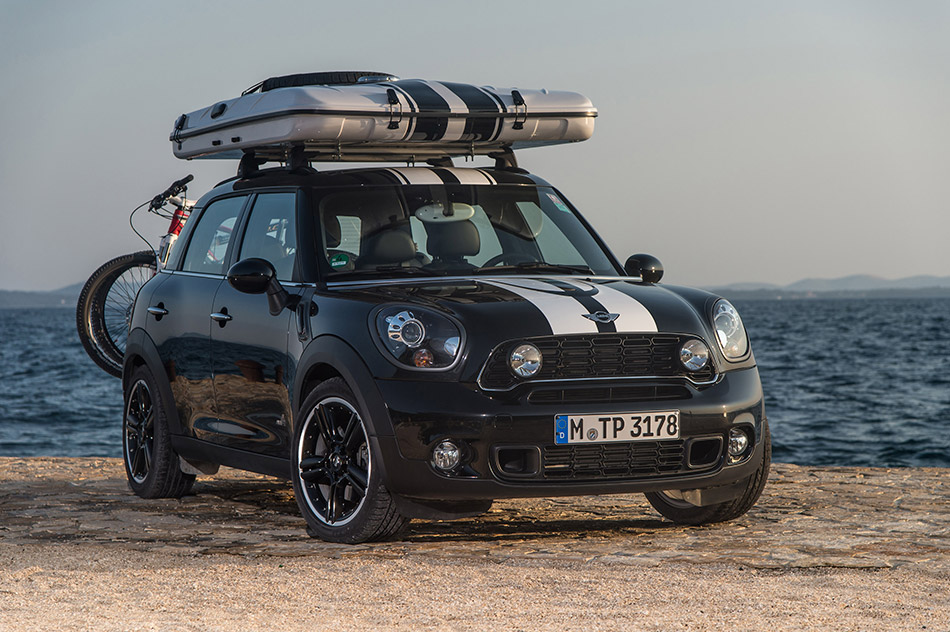 The innovative roof-top tent is showcased above a MINI Countryman which, thanks to its intelligent all-wheel drive system ALL4, is well-suited to travelling over rough terrain. But this simple and practical sleeping solution can easily be mounted on a MINI or MINI Clubman. The upper half of the tent is simply folded out of its storage box. Plump up the pillows and two occupants are ready to relax, then wake up to a perfect view of the ocean, mountain or valley.
How about an early morning ride out to buy breakfast? It's easily done because a mountain bike can be easily transported on the specially fitted bicycle rack.
The roof-top tent quickly folds away into its box when it's not needed. The exterior has been painted in Absolute Black metallic with white stripes to match the car beneath.
Source: MINI
Gallery:
MINI Countryman ALL4 Camp (2013)