A modern look and a state-of-the-art design: This is the attractive combination provided by the latest DEZENT alloy wheel. With its new TI, the traditional German manufacturer has realised an alloy wheel that combines technology and individuality. And the attractively glimmering silver wheel will fit quite a number of cars. The 10-spoke sporty design features an extra deep and thus very striking rim flange. This dynamic look is also underscored by the slightly concave centre, from which the spokes stretch out in a round arc.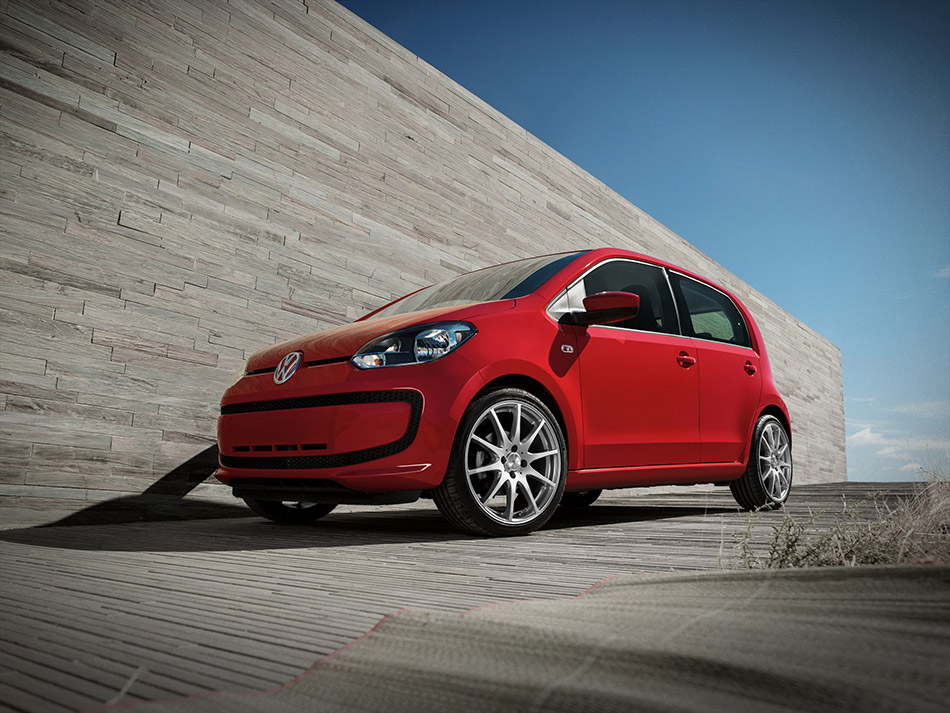 But it isn't only the look that is convincing: The TI is weight-optimised and thus makes for an easy handling. And the DEZENT engineers have come up with a highly compatible geometry. Even large brake systems and all common tyre pressure monitoring sensors can be accommodated. The ALCAR brands are pioneering when it comes to TPMS and are perfectly prepared for the new EU law that has been making TPMS mandatory for all newly registered cars since November 2014. In its ECE version, the TI wheel is pre-approved for Ford models, the VW Sharan, Seat Alhambra, VW Tiguan and the Audi Q3 plus the Mitsubishi Outlander, Citroën C4 Aircross and the Peugeot 4007 and 4008. For a number of other cars, a General Operating Permit (GOP) is available.
And if that is not enough to convince you, the TI is also available in front-polished black, which lends this all-rounder an extra exciting touch.
Gallery:
Dezent Volkswagen Up (2015)