At the 2015 Geneva Motor Show, Toyota will debut the new Auris Hatchback and Auris Touring Sports.
The new Toyota Auris brings a design that adds stance and prestige, an upgraded cabin, and new comfort and safety equipment.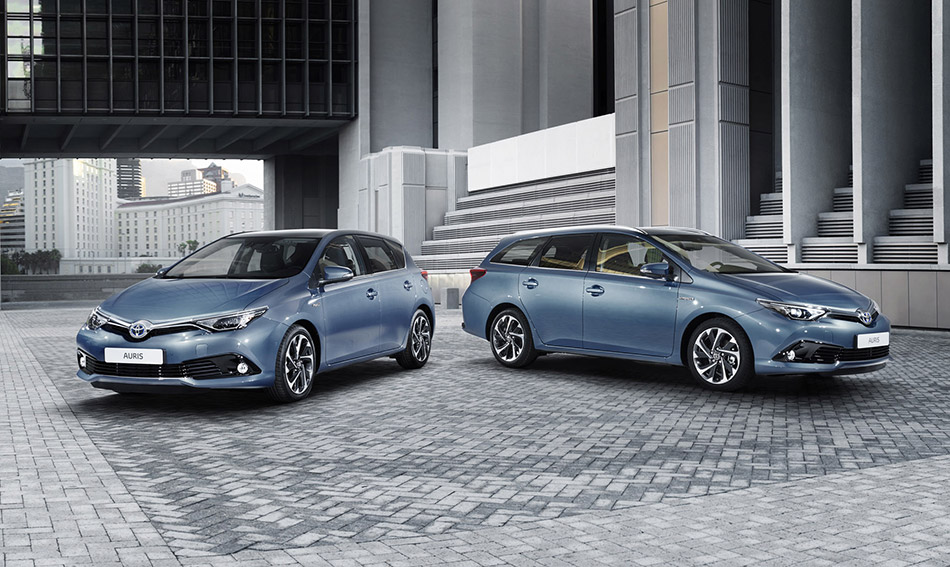 The Hybrid remains at the heart of the new Toyota Auris, having become the single most important powertrain in the line-up and accounting for half of all Auris sales in 2014. But the new Toyota Auris also heralds the arrival of a new petrol and diesel line-up, focusing on efficiency and performance, and guaranteeing a perfect solution regardless of which engine type the customer prefers.
Following the launch of the Aygo and Yaris in 2014, the simultaneous reveal of the new Toyota Auris and Avensis completes Toyota's full core model rejuvenation for Europe. Auris and Avensis will be built side by side in Toyota's manufacturing plant in Burnaston, UK.
Gallery:
Toyota Auris (2016)