In August 1958, the Volvo PV544, the more modern successor to the PV444, was introduced. The changes were the most extensive since the PV444 had been presented in 1944.
The body was given a larger, one-piece windscreen together and a larger rear window to improve visibility. The interior featured a new dashboard with a padded upper half to improve interior safety. The speedometer was of the "thermometer" type; a red strip showed the speed. The rear seat was remodelled to improve the level of comfort and provide space for an additional person compared to its predecessor, the PV444, hence the 5 in the model designation.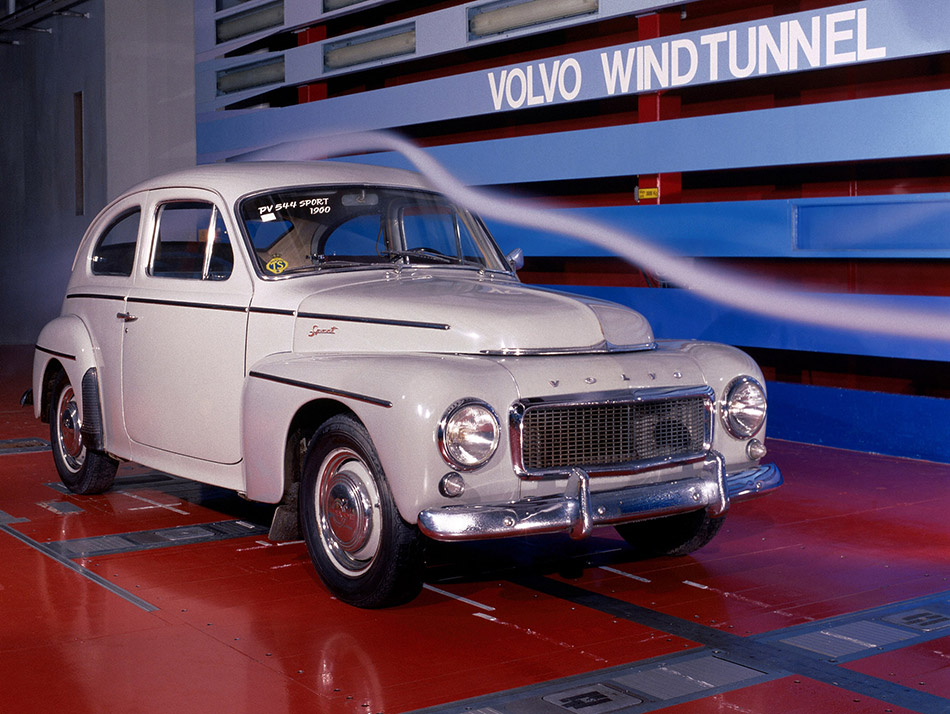 In technical terms, this model was also updated. The Volvo PV444 was (apart from in North America) only available with one engine alternative. With the arrival of the PV544, a second version was added. A 4-speed manual gearbox was also offered for the first time.
Under the skin, the PV544 was continuously updated. The major change took place in 1961, when the famous 'B18' engine was installed under the bonnet, at the same time as the electrical system received 12V current.
The Volvo PV544 became a highly successful rally car at the end of the 1950s and beginning of the 1960s.
Source: Volvo
Gallery:
Volvo PV544 (1958)