The updated Audi A4 with the mild-hybrid system has been available at dealers since autumn 2019. It delivers sporty performance in spades, and not only the S and RS models. For long-distance drivers, the brand-new 50 TDI or the recent 45 TDI qualifies as real dream cars. Their sporty petrol-powered pedant is the 45 TFSI. An ABT Power Performance Upgrade*unleashes even more power from all three.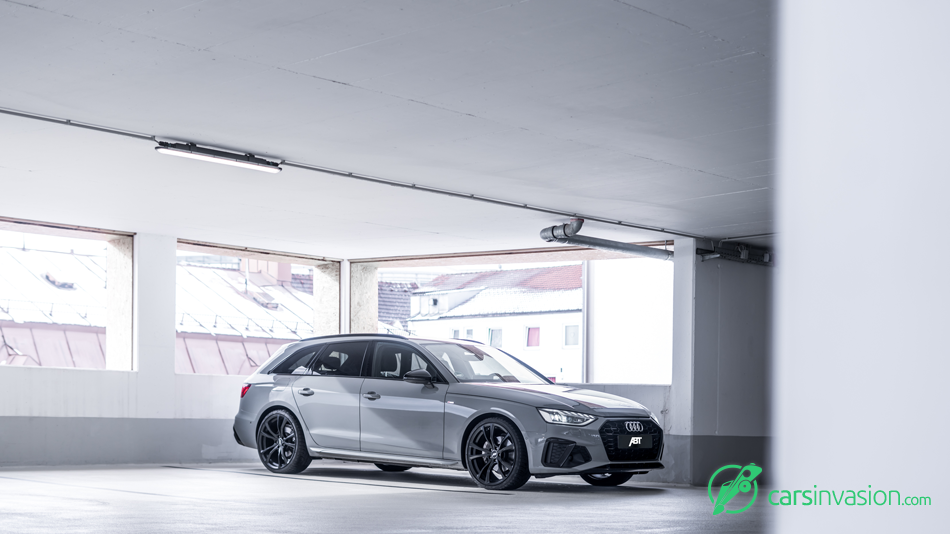 The upgrade, which is based on the high-tech control unit ABTEngine Control, provides the 45 TDI with a significant boost of 37 hp (27 kW) and 40 Nm. All in all, performance is increased from 231 hp (170 kW) and 500 Nm to 268 hp (197 kW) and 540 Nm. The ABT Performance Upgrades for the standard 50 TDI and 45 TFSI, with 286 hp (210 kW) and 245 hp (180 kW) respectively, will soon be released – associated data will follow upon completion.
More dynamic cornering? In the new A4, ABT height adjustable suspension springs ensure just that. They provide adjustable lowering between 15 and 40 mm all round. And not least, this ensures even sportier lines. And in this way, the perfectly proportioned and dynamic alloy wheels from ABT Sportsline can be shown off to even greater advantage. The models DR (19 and 20 inches), ER-C (19 and 20 inches), FR (20 inches) and GR (20 inches) are available in the shades mystic black, matt black or glossy black and represent the state of the art as regards surface finish. The pictured vehicle is equipped with a set of 20-inch ABT ER-C sport rims in matt black.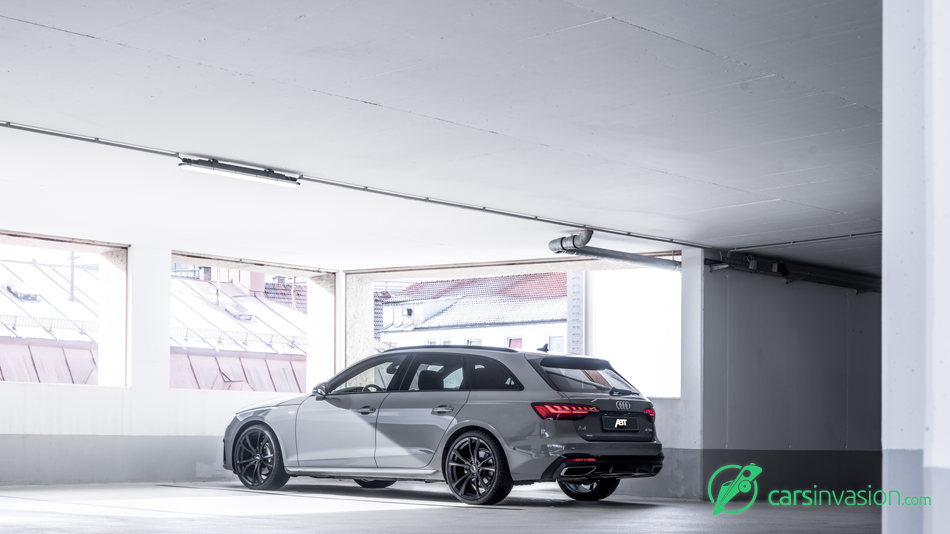 Since the Audi A4 traditionally plays an important part in the ABT Sportsline range, a whole host of additional refinement options will follow: such as for the interior. Check the ABT Configurator on the company homepage for an up-to-date overview of availability.
*The engine performance data is in accordance with the stipulations of EWG/80/1269. The process and dynamometer manufacturer have been certified and authorized by the vehicle manufacturer.
Gallery:
ABT Audi A4 (2020)