Maserati owners that seek to strenghten their Trident, most likely have Luxury Tuner DMC on their list of potential candidates. One of their stunning packages is the "SOVRANO" Styling and Performance Kit for the Gran Turismo. The latest car was chosen by Chinese artist PRIMAGE for a series of breath taking photos that we want to share with you herewith.
Set in the beautiful scenery of China, this Maserati stands out of the crowd. The car not only has the STRADALE styled front bumper, but the excitingly designed GT3 hood as well.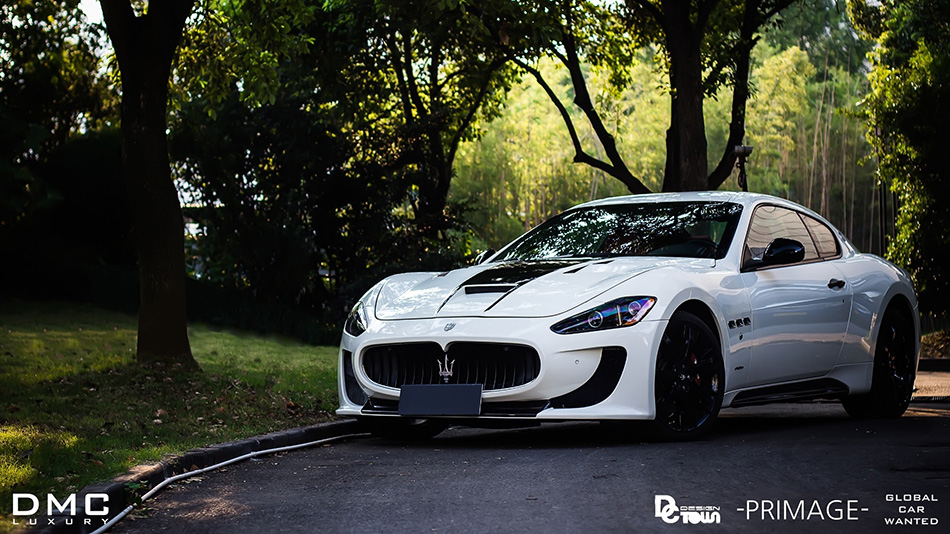 A new rear fascia consists of a lightened carbon fiber diffusor and an awesome lip spoiler. Both items improve aerodynamics and look breathtaking.
A new set of sport wheels finishes the final touches, and we are still excited to see the photos, even after having seen them so many times. A good photographer and a good product can bring our the true beauty.
All body components can be installed by one of DMC 's global dealers, located globally in North America, Asia and the Middle East. If you opt for the engine modification however, it would be highly suggested to fly your car to the company's workshop in Germany or Switzerland.
One special character of DMC's Maserati kit is the custom made front badge. CNC'ed from Forged Alloy, the same material found in luxury wheels, it shows the authenticity of the product and gives the car a very unique touch.
Source: DMC Luxury
Gallery:
DMC Luxury Maserati SOVRANO (2013)