We just received some leaked photos, that show more details about DMC's upcoming LP988 Aventador. After their nice STAGE1 (Molto Veloce), and the surprising STAGE2 (Spezial Version), it seems this new (and final?) package is going to become a true monster. Could this be the de-facto reference for Aventador Tuning?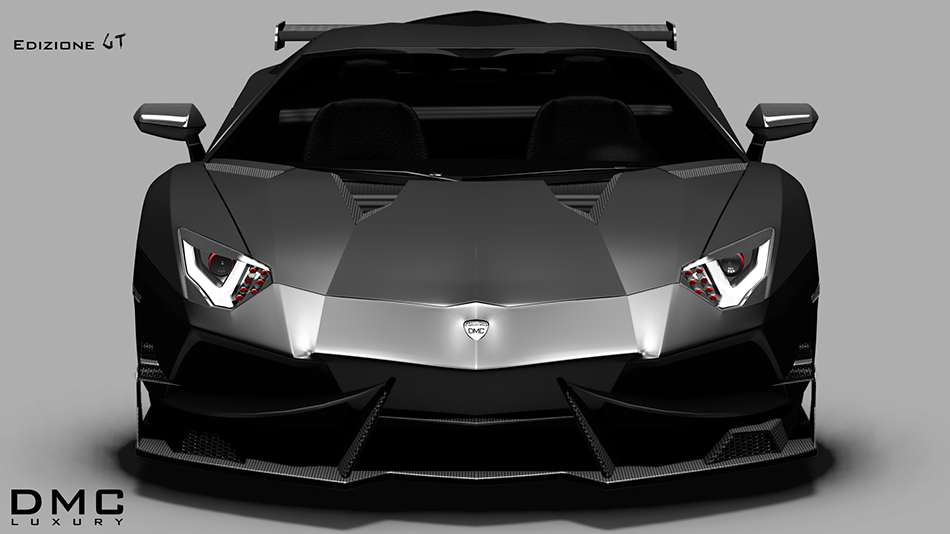 It certainly seems so, since DMC's engineers are launching their STAGE3 while others are merely starting to enter the Aventador game. Dubbed the "Edizione-GT", we now see why the car was developed with FIA regulations in mind. More surprising to hear, that it will be completely street legal! According to our source, the total package will cost a whopping USD 288.888, while the major bite is taken by the body kit (USD 89.990) and the engine upgrade (USD 134.530).
Our informant was also able to acquire some DMC renders, which give us a great preview of what's about to be unveiled in early 2014. Complete newly designed front and rear bumpers, all VENENO styled, just like the engine cooling aero-hood. Furthermore a GT-Spoiler that can be set to different angles, and much more, isn't that a nice New-Years gift!? In fact we received so many photos that we have to send you more in an additional email.
Source: DMC Luxury
Gallery:
DMC Lamborghini Aventador LP988 EDIZIONE-GT (2014)