Ford R7 concept vehicle, unveiled this morning at the Melbourne International Motorshow, provides the first hint of how Ford's new vehicle line will develop.
"We announced in November 2001 that we are investing $500 million in the production of an all-new vehicle line," said Ford Australia President, Mr Geoff Polites.
"The R7 is the first design iteration of what that new vehicle line may offer to the Australian public."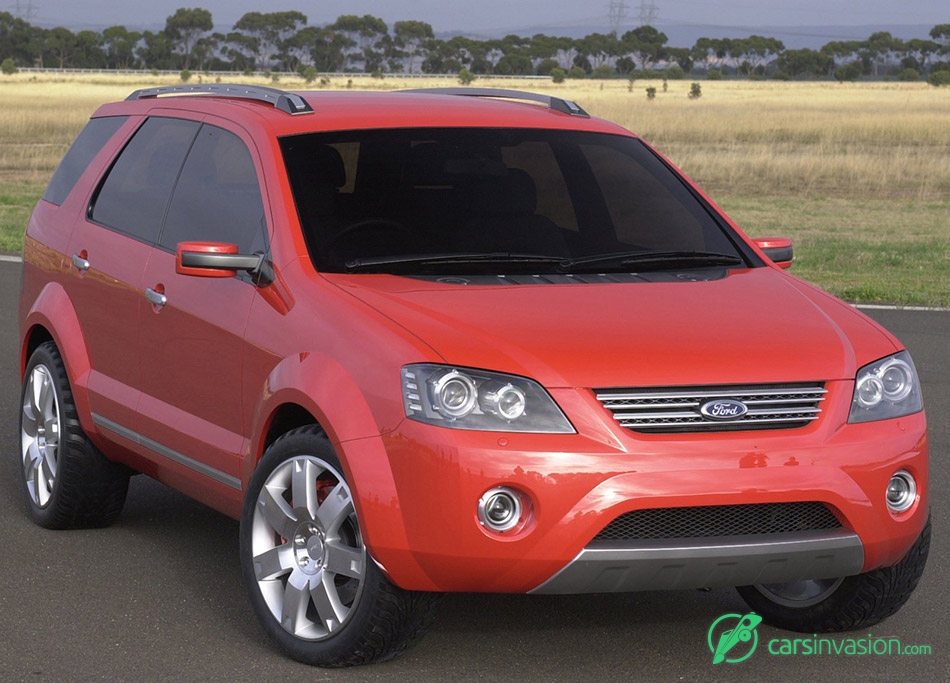 Produced by Ford Australia's design team, the Ford R7 is different to anything previously produced by an Australian automotive manufacturer. It crosses all current boundaries and definitions between traditional cars and sports utility vehicles in Australia.
"The R7 was developed out of research we began back in 1998," said Mr Polites.
"We wanted to know what Australian customers were really looking for in a vehicle. What they liked and disliked, what their trigger points were, and then obviously how we could best meet their needs.
"Out of that research we determined that there was a growing band of consumers who were looking for something that wasn't currently being offered by an Australian manufacturer. Our new vehicle line is designed to cater for those consumers and R7 gives them the first look at the sort of vehicle they can expect when we go on sale in 2004."
Design
The exterior design of the vehicle reflects its true nature, with the surface language providing contemporary, clear, positive surfaces, with crisp detailing that generates a feeling of athleticism matched with precise, well-crafted solidity.
"We purposefully designed a vehicle that would deliver a complete message about its capabilities," said Ford Australia Design Director, Simon Butterworth.
"We've only hinted at the excellent interior accommodation with this concept, but it is superbly matched by the vehicle's assertive appearance, which also gives a hint of the superior driving dynamics that will be such a big part of the final production vehicle.
"The R7 was designed by one of our young designers, Mark Richardson, and he really took the brief we gave him – which was to create an exciting concept vehicle that would showcase one area of our future design direction – and delivered on it in spades."
Although a unique vehicle, the R7 incorporates a strong front-end Ford DNA signature, which was very important to the design team.
"It was imperative that this vehicle fit into the rest of the Ford range," says Mr Butterworth. "We're creating something new and exciting but we also want it to be easily recognised as a Ford."
Source: Ford
Gallery:
Ford R7 Concept (2002)