In 2004, Ford redesigned the F-Series using the new P2 platform. The side windows also changed to a Super Duty-like profile, also dipping towards the front of the door. Initially, only Ford's 4.6 L Triton and new 3-valve 5.4 L 3V Triton V8 engines and automatic transmissions were offered on the new luxurious trucks. Work-oriented versions with an available 4.2 L Triton V6 and manual transmission debuted for 2005.
The previous F-150 was continued in production until the summer of 2004 as the Heritage model.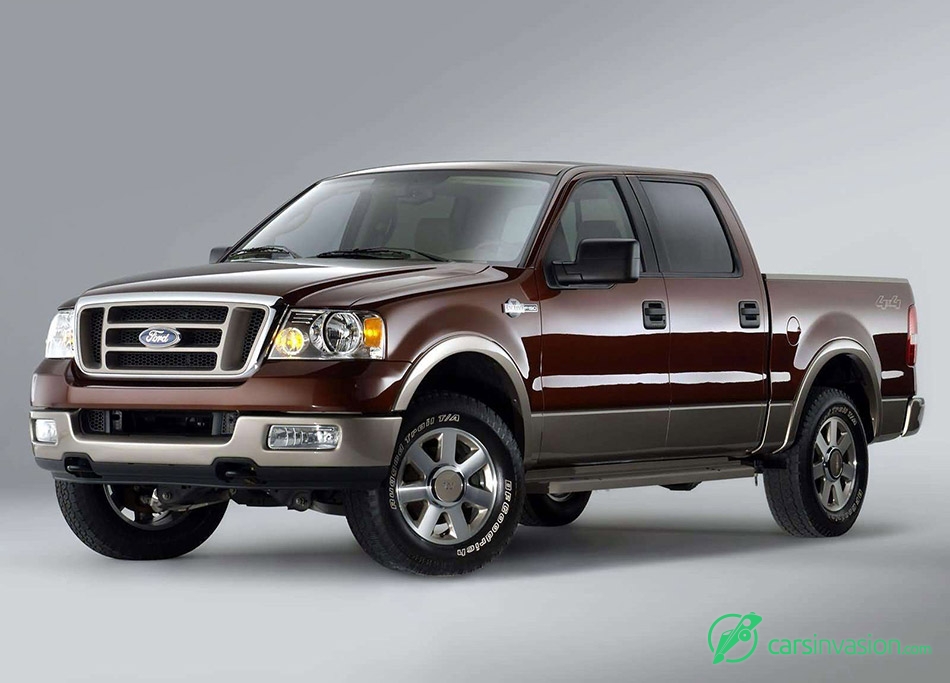 The new F-150 won the North American Truck of the Year award and was Motor Trend magazine's Truck of the Year for 2004. It also beat the three-time winning Chevrolet Silverado for Car and Driver magazine's Best Pickup Truck for 2004 and 2005. Additionally, over 912,000 F-Series trucks were sold in 2004, giving it a single-year sales record.
The F-150 will have a new Harley-Davidson trim line in 2006 with an available all-wheel drive, while the Super Duty will have an available Amarillo package or the Chrome Package for the Lariat.
Source: Ford
Gallery:
Ford King Ranch F150 SuperCrew (2005)