The latest Ford Focus generation is very balanced. Now, Eibach's Performance Suspension Components emphasize its handling.
The Eibach Pro-Kit Performance Springs lower the car's centre of gravity, which results in a sporty but comfortable handling. In visual terms, this gives the Focus a flatter body stance while keeping the dynamic and elegant appearance.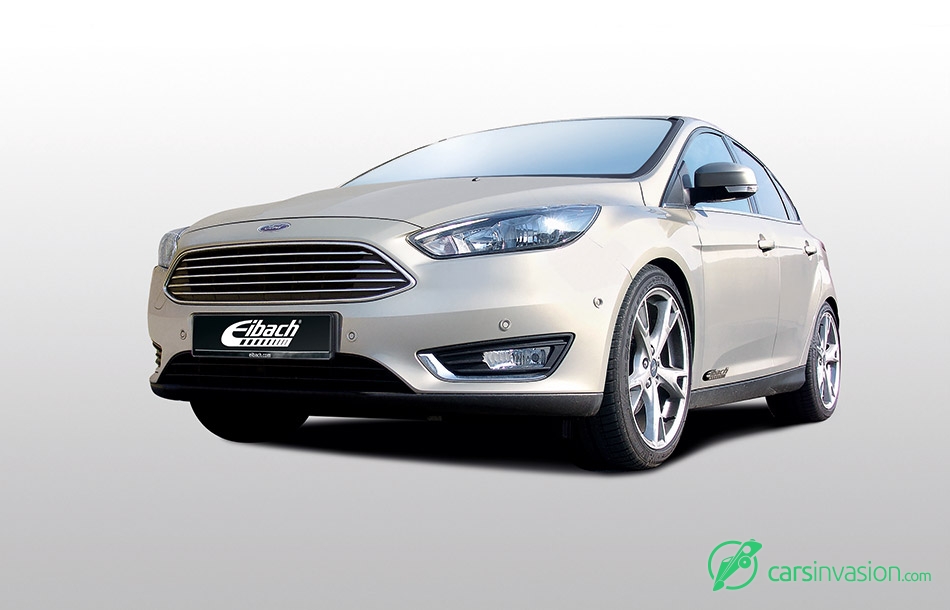 The total package is called Eibach B12 Performance Suspension System, now available for more than 1200 applications. The B12 Pro-Kit exists of Eibach Performance Springs and specially adapted Bilstein Performance Dampers with gas pressure technology. With this package, you get a suspension system with a progressive characteristic, unparalled harmony and excellent dynamics.
If you want an individual height adjustment for your Focus, you should choose the Eibach Pro-Street-S Coil-Overs, made of stainless steel. With this product, you can define the ideal balance between sportiness and comfort yourself.
Any suspension can be rounded off with the Eibach Pro-Spacer Wheel Spacers. These make the Focus appear even more "muscular" - a really compact power pack.
All Eibach Suspension Components, which are available through authorised dealers, are provided with a high-quality corrosion protection and come with certified documentation.
Source: Eibach
Gallery:
Eibach Ford Focus Sedan (2015)