The Exige V6 Cup R has already proven itself as a highly competitive race car taking overall victory in its first outing at Snetterton in Lotus Cup UK, plus numerous pole positions and race wins in its debut season in Lotus Cup Europe.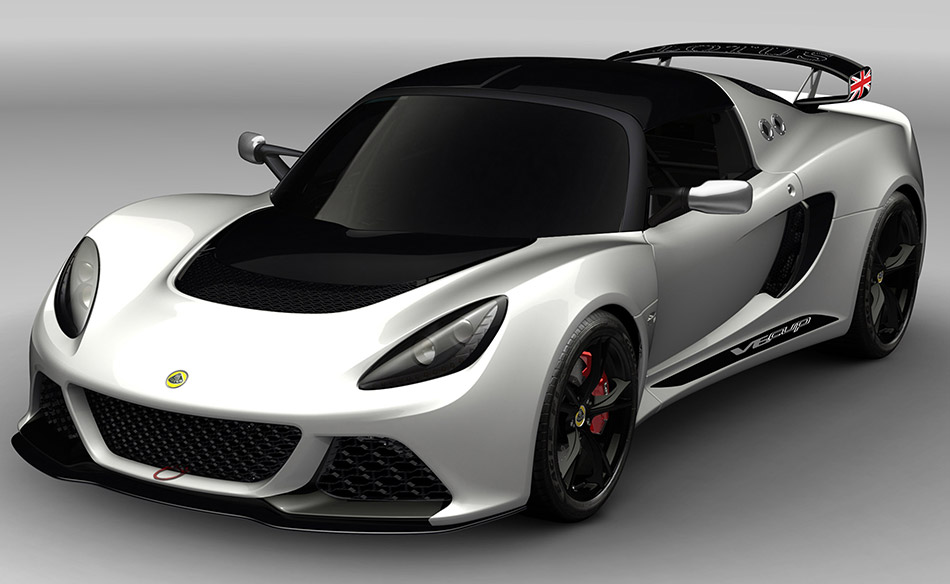 The Exige V6 Cup R is the full race version of the Exige V6 Cup. Additions to the Exige V6 Cup specification include a higher downforce, aerodynamic package, a 60Kg weight reduction, race dampers, an increase in power output (with the sequential gearbox option) and an optional sequential gearbox.
Max Power 366 PS @ 7,200 rpm, Max Torque 413 Nm @ 5,000 rpm, Unladen Vehicle Mass 1,040 kg (dependent on specifications).  Track Use Only.
Source: Lotus
Gallery:
Lotus Exige V6 Cup R (2013)