The new SEAT Leon Eurocup, which is due to start 2 May, will visit some of the world's most famous venues, including Spa-Francorchamps, Monza, the Nürburgring and Silverstone.
Set to feature a full field of 330 PS Leon Cup Racers, the one-make series marks the next chapter in SEAT Sport's rich motorsport heritage, which spans more than four decades. The Spanish marque secured FIA World Touring Car Championships in 2008 and 2009, while more than 450 race cars were sold to customers around the world during the 12 seasons of the SEAT Leon Supercopa.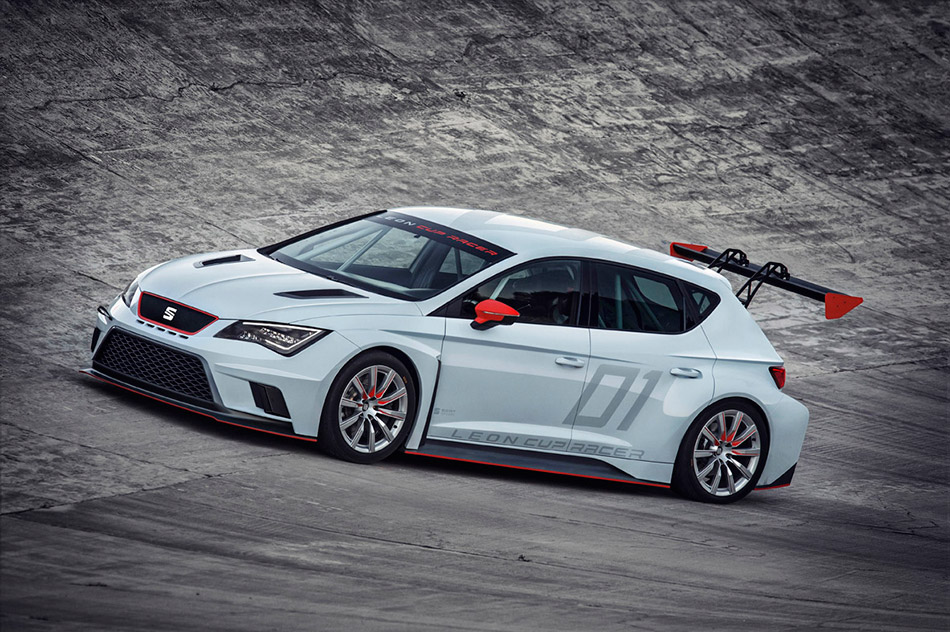 In 2014, the new SEAT Leon Eurocup will visit six European circuits alongside the FIA World Touring Car Championship and International GT Open, commencing at the Nürburgring during 2-4 May. It will be followed by visits to Salzburgring in Austria and Formula One Grand Prix circuits that include Silverstone in the UK, Belgium's Spa-Francorchamps, Monza in Italy and SEAT's home track, Circuit de Barcelona-Catalunya.
Each race weekend consists of 90 minutes of track time across practice and qualifying, before a pair of 50-60 km sprint races, with attractive prize money on offer. Cars are currently available for €70,000 (excl. VAT), having been developed in recent months in the hands of SEAT Sport test driver Jordi Gené.
The front-wheel-drive SEAT Leon Cup Racers are powered by a 2.0-litre, four-cylinder, turbocharged engine delivering 400 Nm of torque and partnered with a six-speed gearbox. Weighing 1,150 kg and with an FIA-homologated roll cage, the car retains the DNA of the production Leon, but is 16.6 cm wider with a distinctive body kit and 18-inch racing wheels.
"We've received a fantastic response to the new SEAT Leon Eurocup since announcing our plans for the series late last year," says Jaime Puig, Head of SEAT Sport and responsible for the brand's motorsport activities. "Based on the new generation Leon, it's the next step of SEAT Sport's ongoing commitment to providing our customers with high-value, high-technology and highly competitive motorsport. Now, in announcing our very first calendar, including iconic circuits such as Spa and Monza, the countdown until the SEAT Leon Eurocup really begins."
Source: SEAT
Gallery:
SEAT Leon Cup Racer (2014)