Since its launch in 2003, Mazda3 has become Mazda's best-selling vehicle and the company has even had to increase production to meet global demand. To further enhance its global popularity, Mazda has refreshed its compact star's line-up in a 2006 version with enhanced design and comfort, optimized performance and even higher levels of interior quality feel. New exterior enhancements to both the modern and elegant sedan and the sporty hatchback further support a standard Mazda3 line up with two distinct models for customers to choose from.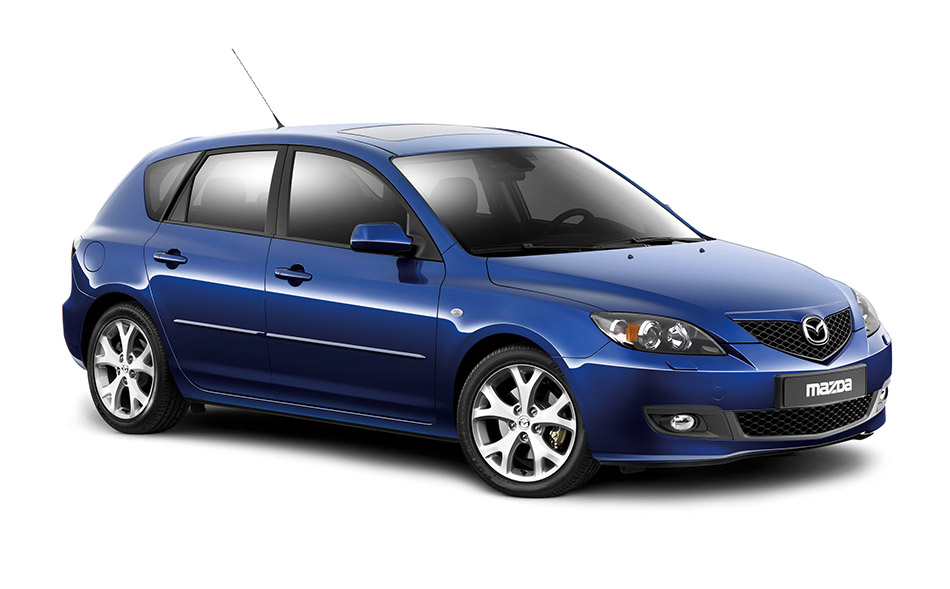 The Mazda3 face-lift's petrol engine line up features three MZR aggregates - a 2.0-litre, a 1.6-litre, and a base 1.4-litre (depending on market offer) - all of them further optimized so the model can continue to be one of the better driving cars in its segment and adds a new six-speed transmission for the top-end petrol. The Mazda3 facelift retains the two derivatives of the MZCD 1.6-litre common-rail turbo diesel engine for European customers (depending on market offer), both offering high torque and power with low diesel fuel consumption.
Added to this are enhancements to the body shell along with improved damper performance and improved aerodynamics for even better handling, stability and driving fun. Overall comfort has also been improved with more insulation against road noise, revised tyres and reduced suspension vibration. Features newly added to the line up, like available advanced keyless entry and a 20 gigabyte hard disc drive audio system (depending on market offer), make the Mazda3 facelift even easier to use and enjoy on a daily basis.
Source: Mazda
Gallery:
Mazda 3 Facelift (2006)